Everything You Need to Know About Ice Makers and How to Choose One
Ice makers are a great way to ensure that you always have a supply of ice on hand. Whether you're hosting a party or just want to keep your drinks cold, an ice maker is a convenient appliance that can help you out. But with so many different models on the market, it can be hard to know which one is right for you. To help you out, we've put together this guide on everything you need to know about ice makers and how to choose one.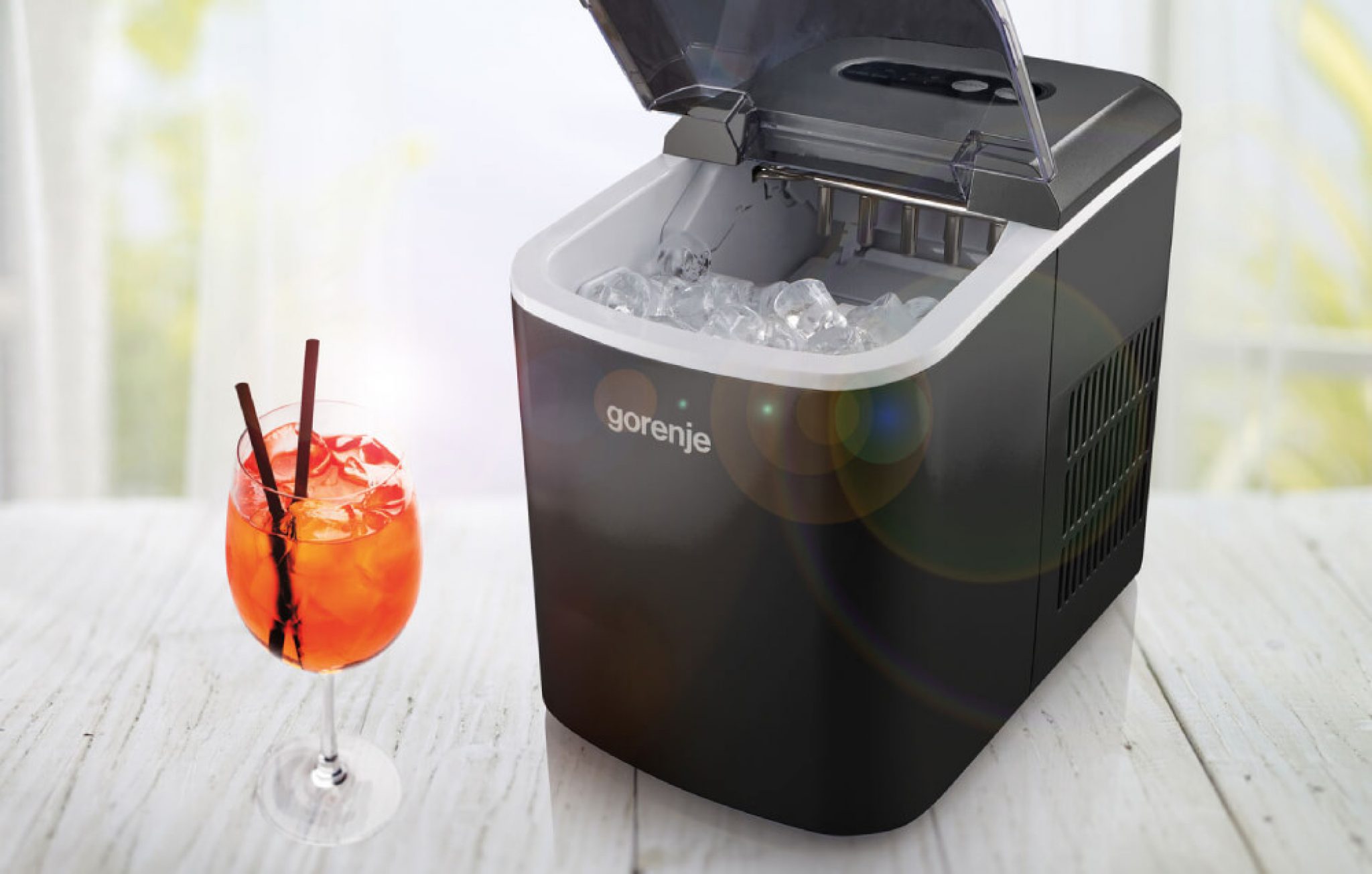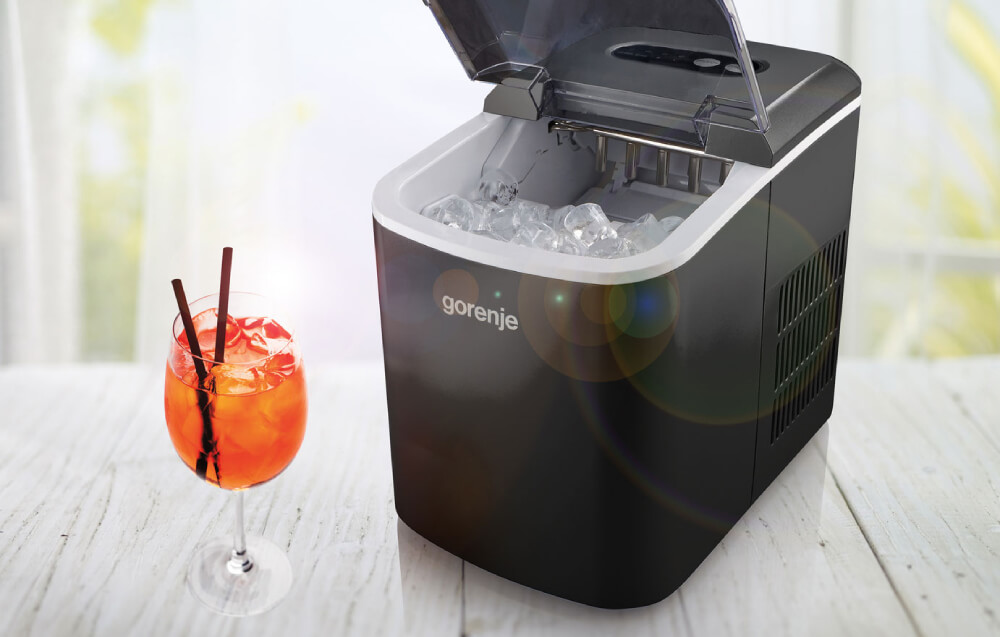 Ice maker is a device that must not be missing in any restaurant, but you can buy a relatively small appliance that will allow you to have enough ice in your home all year round. Everyone will appreciate this machine, especially in the summer, but even in the winter some will not despise the ice cube, which they can use to fine-tune the taste of their drinks.
Ice makers come in many forms, some machines can only prepare one size of ice cubes, others can handle multiple sizes or ice chips for example, which will be especially appreciated by children, so you can easily prepare their favorite summer refreshment.
When choosing a suitable ice maker, you will be primarily interested in the volume of the water and ice storage tank, the speed of the production itself, the possible functions and the associated operation.
Other important parameters include the power consumption and power consumption, as well as the method of production of the ice cubes. The ice maker will become part of your kitchen cabinet, so its appearance is also important.
Best Ice Makers
This ranking represents the best-selling products with the highest ratings from customers.
Cooling method
According to the cooling method, you can choose the air-cooled or water-cooled producer.
Air cooling
Air-cooled generators are among the more widespread, mainly due to their lower operating costs. The refrigerator should be located in an area with good air circulation, otherwise the cooling will be inefficient.
Cooling is not ideal even at high temperatures, so it is advisable to place the maker in a cooler location. The machine includes a fan and a condenser, which are parts that require regular maintenance.
Water cooling
Water-cooled generators are more costly to purchase and operate. However, the advantage of this type is easier maintenance due to the absence of a condenser.
These generators do not even need air circulation for their operation and can thus be built directly into the kitchen cabinet. Water cooled generators are also quieter and cooling is more efficient.
Volume
The volume of the machine depends on how many people you want to prepare ice for. However, the ice maker also needs a suitable place to be placed. This is doubly true for an air-cooled ice maker.
Domestic ice makers most often have a capacity in the range of 2 to 5 liters, which is about 10 to 30 ice cubes in a few minutes. When selecting a suitable volume, you may come across information on how much ice the maker can produce in 24 hours. For these small home makers, this is most often 5 – 8 kg, but you can also buy a machine that can handle 15 kg.
Size of the ice container
The ice maker has two containers. You will pour the required amount of water into one. When the machine is switched on, the water starts to produce ice, which is then thrown into the container. The produced ice can remain in the tray for some time. How long depends on the brand and quality of the maker.
The capacity of the tray is another parameter that you should take into account when choosing. It is most often in the range of 0.3 to 1 kilogram.
Consumption
An ice maker needs a supply of electricity to operate, so it is a good idea to consider electricity consumption when choosing one. In this respect, however, it is not a big item, as ice makers are generally very energy-efficient devices. The power consumption is most often in the range of 150 W.
Material
An ice maker is an appliance that can be seen. Thus, its appearance is also important. Commercial ice makers are made of stainless steel. Small home ice makers are plastic or stainless steel, and you will often find a combination of both materials.
Plastic – A cheaper material that is more prone to damage. The advantage of plastic makers is the possibility to choose from several colour variations.
Stainless steel – Stainless steel makers cannot be purchased in any other color combination. This is a more expensive but more durable product.
Water refilling
Depending on the method of water refilling, you will choose from two different options. The cheaper machines require manual refilling, the more expensive ones have automatic refilling. However, you can also buy a machine that combines both options.
In the summer months, when ice consumption is at its highest, you will use the automatic refill, while in the period when you will use the machine more occasionally, you will refill the water manually in a few seconds.
Manual refilling
For cheaper machines, you will manually refill the water in the reservoir. These dispensers are more suitable for occasional use. Topping up the water is very simple and the machine will alert you to the absence of water by sound or light.
Automatic refilling
Refrigerators with automatic refilling can be connected via a hose to a water source. In this case, you will not have to worry about its operation.
In addition to refilling, the drainage of waste water will need to be solved. Again, you have two options. Some appliances can be connected via a hose to the drain and the water will drain automatically. Appliances that don't have this option are equipped with a drain plug, so you will be draining the water manually on a regular basis.
Functions
You will come across several functions in the ice maker:
Size adjustment – For some makers, you can select up to 3 dice sizes, depending on how you use the ice. Larger cubes can serve as a source of cooling for food or drinks, for example. The smaller size is better when combined with different beverages.
Automatic shutdown – When the production process is finished, the machine will switch itself off, saving you electricity.
LED display – A clear backlit display is usually included in many instruments.
Control panel – The more expensive makers that have features, you will control using the control panel.
Indicator – This is an audible indicator that alerts you when the production is finished, but also when the ice or water reservoir is empty or full.
Timer – Thanks to the timer, you can set in advance exactly when the ice should be ready.
Ice container – better handling or maintenance with the removable ice container. Some ice makers include an ice drawer. These machines usually do not allow you to make ice chips.
The shape of the cubes – In addition to the size, you can also choose the shape of the dice.
Self-cleaning mode – makes regular maintenance easier.
Brand
You can buy ice makers from many well-known kitchen appliance manufacturers. You will pay a little extra for a branded maker, but on the other hand, buying a cheaper maker from an unknown manufacturer may not be worth it. Therefore, it is advisable to buy a maker from brands such as Clatronic, Guzzanti, Klarstein, ProfiCook, Princess, Simag or Scotsman.
Maintenance
The ice maker does not require any complicated maintenance. Just wipe it with a damp cloth. No chemicals should be used for cleaning. Depending on the hardness of the water, it is advisable to run vinegar water through the maker. The self-cleaning function makes this maintenance easier.
In addition, the better quality producers are equipped with filters. These prevent the build-up of dirt and dust. The filters also prevent limescale and prevent odours. Thanks to them, you will extend the life of the device.
Questions and answers
What kind of ice maker will produce?
The cheapest ice makers will make one size of ice. More expensive machines allow you to choose several sizes. In addition, you can purchase a machine that will prepare flake ice, ice chips, in addition to cubes. You can also choose a producer according to the different shapes of cubes.
The advantage of cubes is slower melting, cones are one of the most common shapes of home makers. With cones you will have to count on faster dissolution.
How to make ice chips without a maker?
Makers enabling the production of the popular ice chips are considerably more expensive than ordinary machines. If the investment in such a machine is not worthwhile and you still want to make ice chips occasionally, a suitable ice crusher will suffice. This is often a feature of food processors.
Does the ambient temperature affect the operation of the ice maker?
In order to achieve the best possible performance, ice makers should be placed in a cooler location. They should not be placed near other appliances that radiate heat.
Conclusion
For intermittent production, you can get by with a cheaper machine that requires regular water refills. However, a more expensive machine equipped with automatic water filling and draining will give you more convenience.
With these machines, you have practical features at your disposal, including a clear display. The most suitable devices are those with a combined water refill. Whatever the size and design of the maker you choose, don't underestimate the brand.
Similar articles you might be interested in
How do you like this article? Did it help you?
How to choose an Ice Maker?
When choosing an ice maker, it is important to consider the size and capacity of the unit, the type of ice it produces, the energy efficiency of the unit, and the price. The size of the ice maker should correspond to the amount of ice you will need. The type of ice produced depends on the model and can range from cubes, nuggets, flakes, and more. Consider the energy efficiency of the unit and its estimated annual operating cost to determine which unit is best for your budget. Lastly, consider the price of the unit to ensure you get the best value for your money.
Advantages of Ice Makers
Convenience – Ice makers provide easy access to ice at any time
Cost-effective – Ice makers can save money in the long run compared to buying ice from the store
Space-saving – Ice makers take up less space than traditional ice trays
Time-saving – Ice makers can produce ice much faster than traditional methods
Consistency – Ice makers produce consistent cubes every time
Versatility – Ice makers can produce different sizes and shapes of ice cubes
How to Choose an Ice Maker?
Size – Consider the size of the ice maker and the amount of ice it can produce
Design – Choose an ice maker that fits your kitchen's décor and style
Features – Look for features such as a self-cleaning cycle, adjustable ice size, and energy efficiency
Price – Compare prices to find an ice maker that fits your budget
Warranty – Make sure the ice maker comes with a good warranty
If you're in the market for an ice maker, you've come to the right place. Ice makers come in a variety of shapes and sizes, so it's important to choose the one that best suits your needs. Consider the size of your space, how much ice you need, and the features that are important to you. Look for an ice maker with a large storage capacity, adjustable settings, and a reliable warranty. With the right ice maker, you'll be able to enjoy perfectly chilled drinks and snacks all summer long.