Kitchen Scales: How to Choose?
Kitchen scales are an essential tool for measuring ingredients accurately when cooking or baking. They come in a variety of shapes and sizes, so it can be hard to know which one is right for you. To make sure you get the right kitchen scale for your needs, it's important to consider factors such as the type of scale, capacity, accuracy, and ease of use.
For more information on choosing the right kitchen scale for you, check out this guide from Good Housekeeping.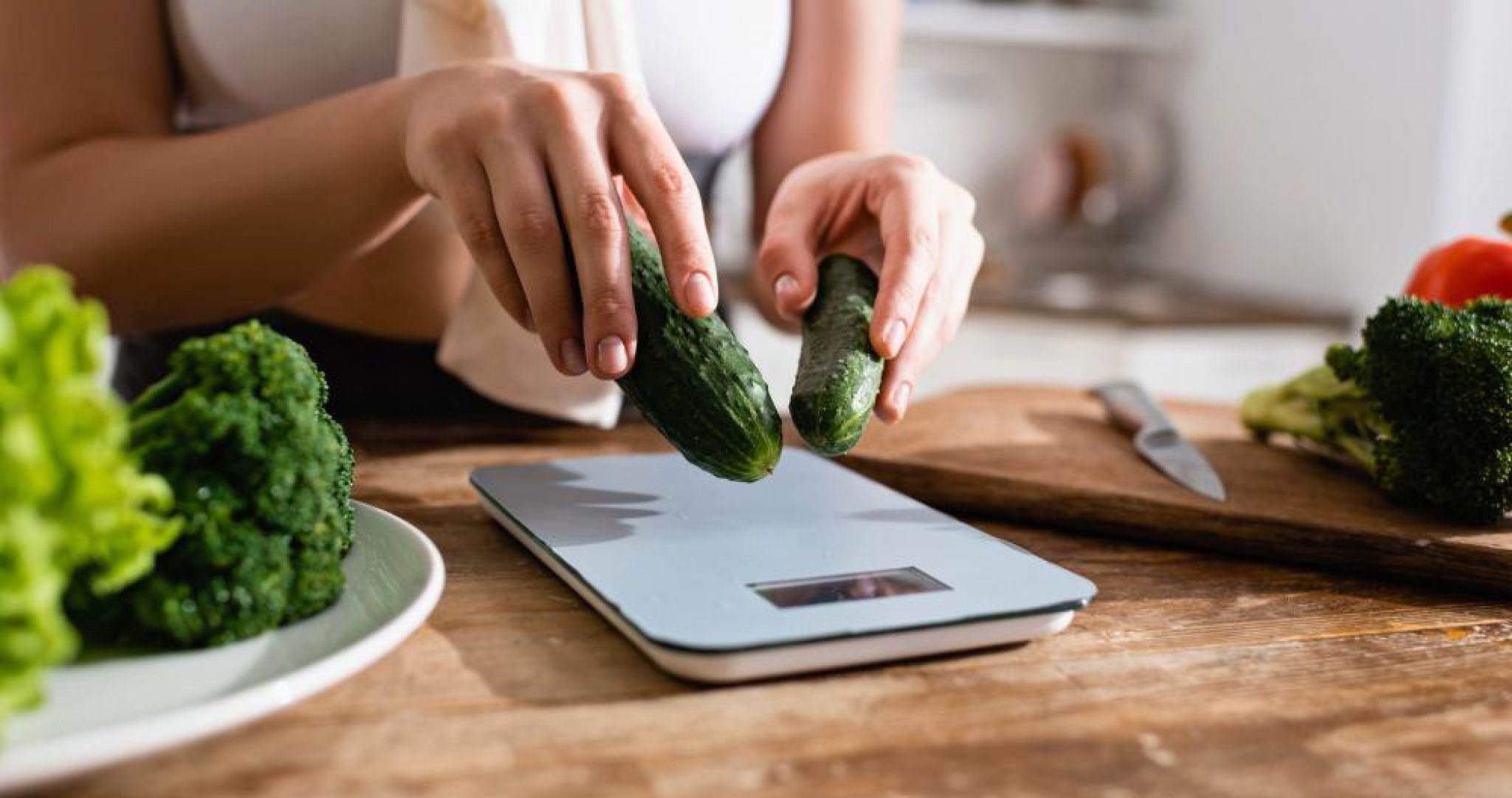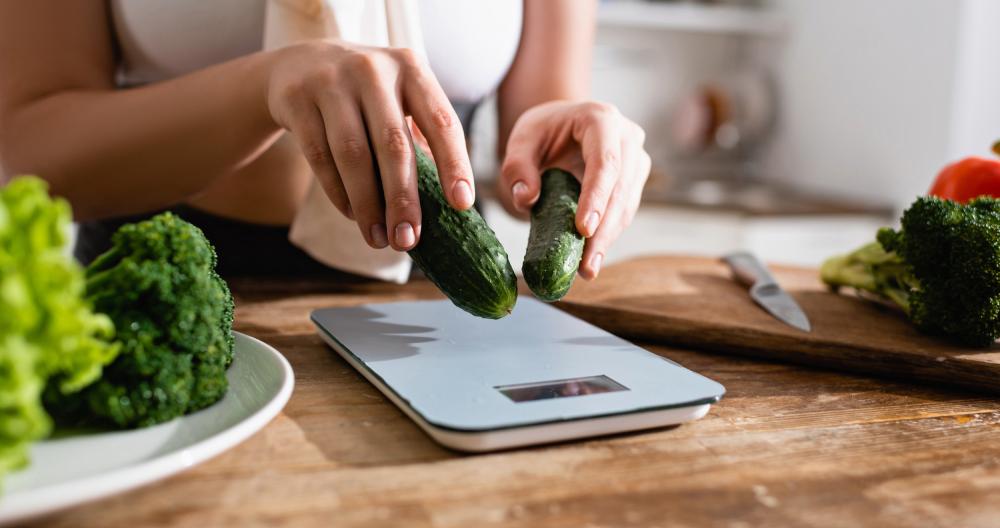 Kitchen scale is one of the products that should not be missing in any household. It will help you with weighing ingredients in cooking and baking. It is very important for those who follow a healthy lifestyle and carefully weigh all ingredients.
Kitchen scales come in many forms, there are very small and simple scales available that will serve especially those who use the scale really occasionally. However, if you belong to the group of users who use the scale on a regular basis, a more sophisticated type with practical features will be more suitable.
When choosing a scale, the load capacity is very important, which is most commonly in the range of 2 – 15 kg, but you can buy models that fall outside this range. When selecting a kitchen scale, also consider whether you will regularly store the scale on a shelf or whether it will become a direct part of the kitchen cabinet.
This will affect the final appearance and size of the scale. User comfort is taken care of by simple operation and a legible display. The final price will be influenced not only by the manufacturer, but by the manufacturing material of the body and bowl of the kitchen scale.
Types
On our market you will come across two types of kitchen scales. The simpler and cheaper one is the mechanical scale. The more modern and popular version is the digital scale.
Mechanical scale
You know the classic form of a kitchen scale, especially from your grandparents' or parents' house. The weight of the ingredients is weighed by a scale with a hand. Even older scales weighed using weights of varying weights. Although working with a mechanical scale is a bit more demanding and requires some practice, these models are not old hat.
Mechanical scales are particularly interesting because of their appearance; not only modern scales are available, but retro scales are also still popular. The biggest advantage of a mechanical scale is the fact that you will not be surprised by a dead battery and the scale is always ready for immediate use.
The disadvantages are the aforementioned more complicated operation and less weighing accuracy. The inaccuracy is generally around 2 grams. This quantity is essential especially when weighing smaller quantities of raw materials.
Digital scale
Modern and popular especially among the younger years are digital scales. The advantage is that the weighing is very accurate and the scale is thus not only suitable for weighing ingredients during diets, but is also appreciated by families of food allergy sufferers or diabetics who have to weigh their food accurately.
On the digital scale you weigh very accurately the minimum amount of raw materials, but also herbs. The weighed values are displayed on the variously sized display and there are also a number of more or less practical functions.
Location
A kitchen scale is most commonly placed on the kitchen worktop, but a kitchen hanging scale can also be purchased.
Tabletop – A more common variant that must be placed on a solid base when weighing. The weight of the instrument and the safety features in the form of non-slip feet are important in a bench scale.
Hanging – The less demanding will be pleased with the hanging kitchen scale, which is characterized by a lower load capacity or weighing capacity. These scales can be hung in the place of your choice, which is especially suitable for owners of small kitchens or you can use it when staying at the cottage.
Load capacity
The basic parameter that you should be interested in when choosing a scale is the load capacity or weight capacity. In a normal household, you can usually get by with a weight capacity of up to 5 kg. However, you can also buy scales with a load capacity of 500 g – 3 kg. Small weighing buckets with a capacity of no more than 400 grams have an even smaller capacity. For professional kitchens, large scales with a load capacity of 20 kg can be bought.
Accuracy
Equally important is the accuracy of the scale. Among the more accurate scales are digital scales, where the weighing deviation is between 1 and 2 grams. In the case of mechanical ones, the deviation is between 10 and 20 grams.
The accuracy of weighing is then related to the smallest amount of ingredients that can be weighed on the kitchen scale. A good quality scale should only be able to weigh 2 grams.
Material
The manufacturing material affects the durability, weight and appearance of the kitchen scale.
Plastic – if you appreciate light weight, look for products made of plastic. These scales are practical and easy to carry. The quality of the plastic is mainly influenced by the manufacturer. It is possible to buy a very cheap scale that won't last much, but a scale made of very high quality and durable plastic that will delight with a long life.
Stainless steel – More expensive and more modern are scales made of stainless steel. You can buy a flat all-stainless steel scale or a scale made in a combination of stainless steel – plastic or stainless steel – glass. Stainless steel scales last longer, their appearance is more luxurious, but you have to count on more difficult cleaning, especially fingerprints.
Controls
A more complicated acquisition is with a mechanical balance, which must first be properly balanced at the beginning of weighing. After that, you will be guided by the weights or the analogue indicator. It is considerably easier to use a digital scale, which balances itself immediately after switching it on.
The digital scale also includes a larger or smaller LCD display that shows everything that is important. You'll be able to control a cheaper kitchen scale with buttons, while more expensive scales have touch controls.
Power
Digital scales are usually powered by batteries, which have a relatively long lifetime. Of course, it depends on how often you use the scale. The lifetime of a regularly used scale can be about 6 months, in case you only pull the scale out exceptionally, the batteries last for years. As far as power supply is concerned, it is rather rare to find a kitchen scale that is powered by a 230 V socket.
Functions
Only digital scales offer various functions. The number of functions depends on the price of the scale, the more expensive the kitchen scale, the more it offers. However, not everyone will actually use all the functions.
Weighing – A handy feature that allows you to gradually weigh ingredients.
Dish Reset – If you need to weigh ingredients in a saucepan, bowl or other container, you can reset the weight of the container with this function. You will only weigh individual ingredients.
Nutritional values – A more expensive digital scale will also display the nutritional values of foods. The scales are able to display the amount of fats, sugars, carbohydrates, salt, fiber, etc.
Choice of units of measurement – If you don't want to bother with unit conversions, get a scale that allows you to change units at will.
Raw material settings – some scales can switch between different raw materials, for example sugar, flour, etc.
Liquids – In addition to bulk food, you can weigh the weight of liquids. The measured value is converted to volume.
Automatic shutdown – With this handy feature you will save battery life. After some time of inactivity, the scale will switch itself off.
Memory – allows to store several weighed values.
Timer – less common function. The scale with timer can also be used as a kitchen alarm clock.
Bluetooth – The state-of-the-art smart scale can also be used with a wireless connection. These scales will be especially appreciated by those who promote a fitness lifestyle. Thanks to the mobile app, you will have accurate information about the number of calories you take in.
Indications – You will appreciate the indication of a charged battery and the overload warning.
Brand
The selection of kitchen scales is really rich. You can find cheaper Silvercrest products on the market. If you are looking for a kitchen scale with a mobile app, look for products Sencor. You can buy mechanical scales from Ernesto, Salter, Banquet, Orion or Tescoma. Popular manufacturers of digital scales include Tefal, Soehnle, among others, ETA or Salter. Retro scales are offered by Lacor, Korona or Karcher.
Price
The cheapest kitchen scales can be had for around 300 kg. Mechanical and simpler digital scales are available, with a capacity of the usual 5 kg. More options in terms of features or appearance are available in the price range of 400 – 700 CZK. If you want a scale with more features, a unique look or high-quality production material, you will choose between products with prices ranging from CZK 1,000 – 2,000.
Maintenance
Maintenance of a kitchen scale is usually not difficult. You will have less work with a scale that allows you to remove the weighing bowl. Simply wipe down the body of the scale, wash the bowl under running water, or put it in the dishwasher. If you get a flat scale, pay attention to its water resistance.
Scales that are not waterproof cannot be washed under running water, you will have to make do with a damp sponge or cloth. Waterproof scales can be rinsed briefly under water. However, under no circumstances should they be immersed in water or a dishwasher used to clean them.
Questions and Answers
What accessories can be purchased for a kitchen scale?
As far as accessories are concerned, there is not much choice. Generally, only weighing bowls can be added. You can choose between lightweight and cheap plastic bowls. More expensive are glass, stainless steel, wooden or bamboo bowls. In the case of a flat scale, a small board can also be useful to place the ingredients on and save you the trouble of cleaning the scale.
What not to do with the scale?
Most malfunctions are caused by exceeding the weight capacity. If you stack more raw materials on the scale than the equipment allows, the calibration is likely to malfunction, resulting in inaccurate weighing. Inaccuracies can also be caused by various electrical appliances in the immediate vicinity of the scale. Watch out for the hob, kitchen radio or microwave oven.
Is a scale with a smooth surface or a removable bowl better?
There is no way to determine which is better. Each design has its pros and cons. The smooth-faced scale is always digital. You can place the raw materials to be weighed directly on the surface. The difficulty arises when you want to weigh bulk or liquid raw materials. These have to be put into a container, which you must first weigh empty.
In this case, look for scales with a TARE function, i.e. the ability to weigh the container. Scales with a removable bowl may look less attractive to some. However, these models are easy to clean and all ingredients can be placed directly into the bowl, which does not need to be weighed beforehand. However, the size of the bowl may not suit everyone.
Conclusion
A kitchen scale can be mechanical or digital. Mechanical scales are cheaper, less accurate, do not have additional features and can be complicated for some to operate. Digital scales have many features, the most advanced ones work with a mobile app and are very easy to use. However, you will have to pay extra for this convenience.
How do you like this article? Did it help you?
How to choose kitchen scales?
When choosing kitchen scales, you should consider factors such as accuracy, durability, size, and features. Accuracy is important as it determines how precise your measurements are. Durability is also important as you want your scales to last. Size is important as you want something that is compact and fits your kitchen space. Features such as tare, auto-off, and digital displays can also be important.
For more information, you can check out this guide from Good Housekeeping to help you choose the best kitchen scales for your needs.
Advantages of Kitchen Scales
Accurate measurements for recipes
Help portion control for dieting
Can be used to measure liquids
Easy to use and store
Can be used to measure ingredients for baking
Are you looking for the perfect kitchen scales? Look no further! With so many options available, it can be difficult to know which one is right for you. That's why we've put together this guide to help you choose the best kitchen scales for your needs. From digital scales to traditional dial scales, we'll help you find the right one for your kitchen. So what are you waiting for? Start shopping now and get the perfect kitchen scales for your home!